i know i haven't been posting SS2010 runway shows for a long time

school work is heavy...

however, it is crazily impossible not to look at the show of Alexander Mcqueen

(i know i m late here, ha)

the forever genius

o no, this video is fabulous

you can see the softness of the fabric when it moves

how fit are they merging the models

but the figure and texture remind strong and powerful

i still think it looks a bit like starwar princess

although mcq was inspired by darwin

(darwin should be very pleased in heaven when he knows this!!!)

the colour, snake skin mutation and transformation of colours

and not to mention the elegant emergence of the "corn-like" beadings

they are totally insanely beautiful

snake skin transformation

corn-like beadings

star war princess?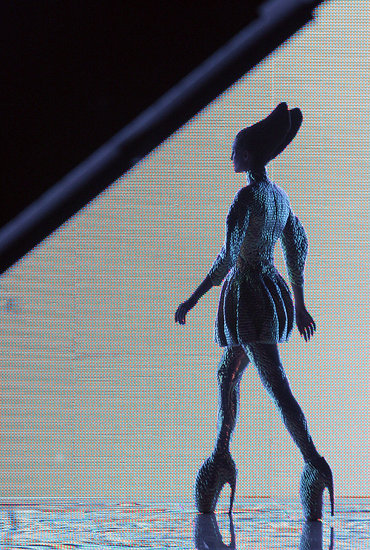 shoes

everyone wants to get one, yes, one is ok, a pair is not defy! ha!

although it is not wearable, to me

but no one is not happy having one as sculpture at home, right?

oh, they tragger me to rush to learn ceramics

wouldn't it be fun to make crazy shoes out of ceramics? yada!!

this reminds me of "architecture facade"
melting, black has a clearer effect

the titantic

/

full show here!